By joining us on Carino for a island & wildlife cruise
you are directly contributing to valuable scientific research and protection
Helping Science & Research
When you sail with us on our island & wildlife day cruise you are directly contributing to scientific research which helps us learn more about the wildlife of the Bay of Islands.
Data collected by Carino crew is shared with Department of Conservation and research agencies, contributing to studies which develop better management strategy's to protect marine wildlife and the environment.
On the boat our crew record specific encounter information, including type of species encountered, gps location, group size, group composition, behavior and the presence/absence of boats around the animals.
We are always keen to support all marine mammal and wildlife research in the Bay of Islands and surrounds.
By working alongside DOC (Department of Conservation) and tertiary institutions, we can help to form codes of conduct, education the public and make better policies that will create a sustainable future.
We have been supporting marine mammal research in the Bay of Islands since 1995.
On board Carino NZ we do daily research with:
Marine mammal interaction sheet. This contributes to the Department of Conservation National Sightings Database
Penguin patrol data collection
Water temperature rates
Wildlife data collection, rays, sharks, jellyfish, sea and land birds, all of which is important for better management decisions and understanding the marine environment.
We have working relationships with:
Department of Conservation: Department of Conservation run programs to protect and restore our species, places and heritage, and provide opportunities for people to engage with these treasures.
Massey University: Coastal-Marine Group. Concentrating largely on conservation and management orientated questions.
Orca Research: Whose aim is to protect Orca & their habitat, through conservation, education & scientific research.
Auckland University: Marine Mammal Ecology Group. Studies have included the first fin ID database and population size of bay of islands Bottlenose Dolphins.
Sustainable Seas New Zealand – Carino Wildlife Cruises is highlighted as best practice for a marine eco tourism company.
World Cetacean Alliance – Awarded a Certificate for Responsible Whale Watching Operator – One of only 23 worldwide.
Project Island song – Corporate member and volunteer on their class afloat days
Get involved in Citizen Science!
Citizen science is the involvement of the public in scientific research. Here are some projects that we are supporting at the moment. We would love for you to get involved!
Marine Mammal Sighting
To understand more about marine mammals in our waters we need more information about them. This is where you can help by reporting sightings. You can download the Hector's Dolphin Sightings App to report all your marine mammal sightings. The app was developed by Whale and Dolphin Conservation and Thundermaps in collaboration with DOC. The data collected by the app gets shared directly with DOC.
New Zealand Bird Atlas project
This worthy project is aiming to capture an up-to-date dataset, to tell the real story of New Zealand birds. A world-first approach to a 5-year project collating information about how many bird species are in New Zealand and where they are. Bird sightings (checklists) can be submitted year round using the New Zealand Bird Atlas. Download Goggle play ebird app, Download Apple ebird app
Marine Metre Squared
Marine Metre Squared is an easy way for anyone to survey the plants and animals living on their local seashore. The NZ Marine Studies Centre, University of Otago, is encouraging everyone to participate in long term monitoring of their marine environment – the Marine Metre Squared. Anyone can take part – individuals, families, schools and community groups. Register Here
The Great Kererū Count
NZ's biggest citizen science project to help gather information on the abundance and distribution of the New Zealand pigeon — also known as kererū, kūkū or kūkupa. Download iNaturalist app google play, apple store
Penguin Watch
You can contribute to penguin conservation, this is our favorite at present, wild egg hunt. It is for a great cause and we can't get enough. Count penguins, chicks and eggs in far away lands to help us understand their lives and environment.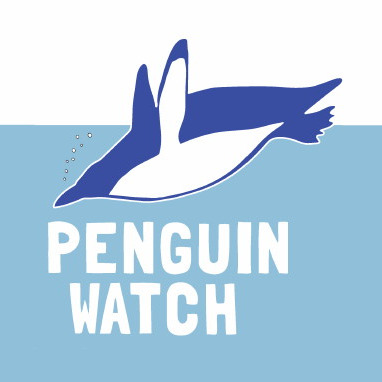 WILDLIFE CRUISES
More Information